Looking to provide a better life for yourself? For your family?
How about a stable career?
Only North American Transport Driving Academy combines high end commercial driver training with a powerful, full time in-house placement service. If you really want to be a successful and safe commercial driver you'll train at North American! Other "commercial training providers" will tell you it can't be done; that you just have to "go over the road" for at least the first two years!
Why go to go school for two years or more and not know if the job will be there when you graduate? The transportation field needs professional drivers!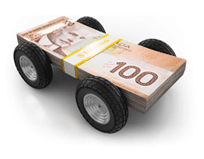 Stop wasting your time working poverty jobs! Invest in your own future. You'll never get ahead working for minimum wage. If you're serious about moving yourself forward in life, call, email, or come in and see us!
Click here
Call Now!
613.634.8881 or 1.888.663.5272