Passport to Success – AR (A Restricted) Licence Course
AR licence is versatile and economical – With an AR class licence you can drive D class vehicles.
1 week program
No hidden fees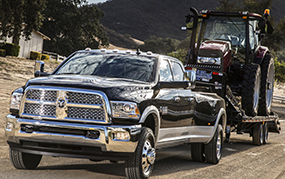 Air Brake Endorsement – Z Endorsement
12 hour program
All books and learning materials included.
No hidden fees
| | |
| --- | --- |
| Times: | 8:00 am – 5:00 pm |
| Course Length: | 1.5 Days |
| Course Hours: | 12 hours |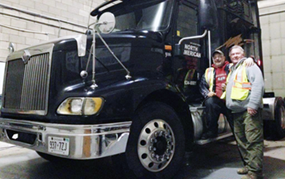 Corporate Training
• Pre Hire Driver Evaluations
• Post Collision Driver Evaluations
• Air Brake Refresher
• Pre and Post Trip Inspection Training
• Load Security
• Hours of Service
• Transportation of Dangerous Goods
• Winter Driving Skills
• Custom Courses also Available Upon Request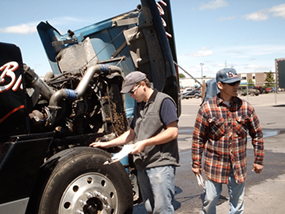 Call us to find out more details on how the program works!
613.888.6477 or 1.888.663.5272
Tools of the Trade
Like any professional, there are basic tools that a driver needs to safely complete their day to day duties. Provided to our Students in a nicely branded duffel bag are the basic hand tools that every professional driver needs to complete their duties responsibly. We include them at no charge because we want you to succeed!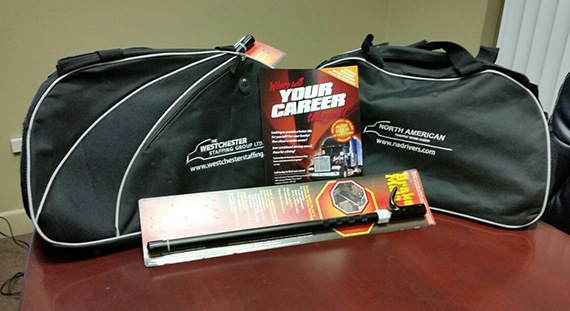 "We not only give you the tools for success… we train you to use them!"
Mentorship Program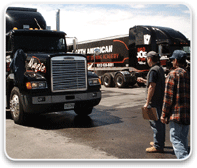 Top Grads of North American will be offered access to our exclusive and unique mentorship program. Under the watchful eye of their experienced Mentor, new North American Grads will have the opportunity to gain real world hands on experience on running actual loads. No one else offers this kind of continuing education!
In House Placement Program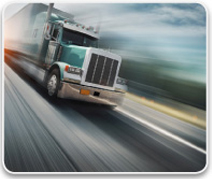 Upon graduation from our Mentorship Program, our Graduates may have the opportunity to be placed directly into employment opportunities as a Commercial Driver through our sister company,
The Westchester Staffing Group Ltd.
Why only get half a program? If you are serious about a career as a professional driver and demand the best program and the best start then you owe it to yourself to check us out!
Want more info? Call us, e-mail us, come in and talk to us – we want to help you to succeed!
613.888.6477 or 1.888.663.5272